DEV.PRO Food India PVT LTD, activated the India market by establishing a joint venture in association with NXT Group. Our company's mission is to develop the consumer market for unique and innovative snacking products in India, both in online and off-line retail market segments.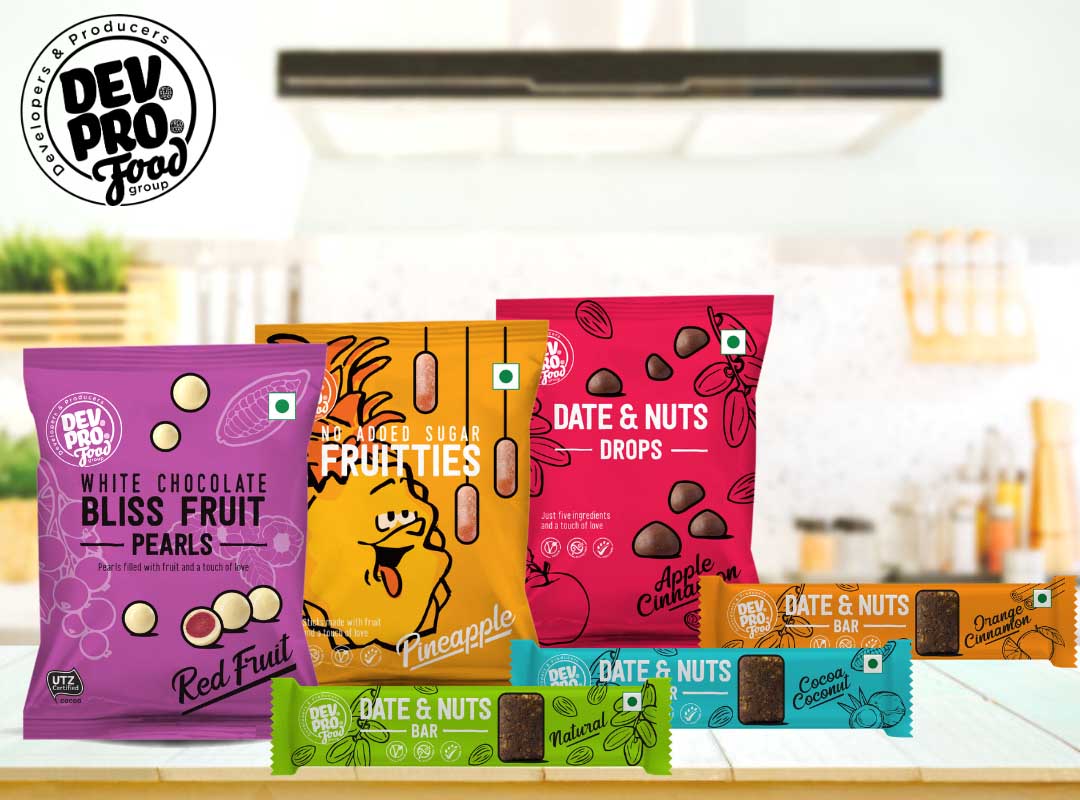 DEV.PRO. is the developers and producers' brand which gives consumers exactly what they expect with creativity and innovation. A product on which they have influence by whether they buy it or not and by sharing their experience and knowledge. Knowledge that relates to taste, shape and colour but also in packaging.
The aim of DEV. PRO. is to develop and produce innovative snacking products with high quality ingredients and to introduce a healthy and conscious way of snacking for Indian millennials, young adults and parents.
The Indian off-line and on-line retail marketplace is offering tremendous growth opportunities for leading international brands and products. Local presence in India is a key success factor in providing access to the Indian market retail and e-commerce opportunities.